Galapagos Explorer: Central Islands (Grand Queen Beatriz)
Booking Dates
07/02/2023 through 12/21/2024
Travel Dates
07/02/2023 through 12/24/2024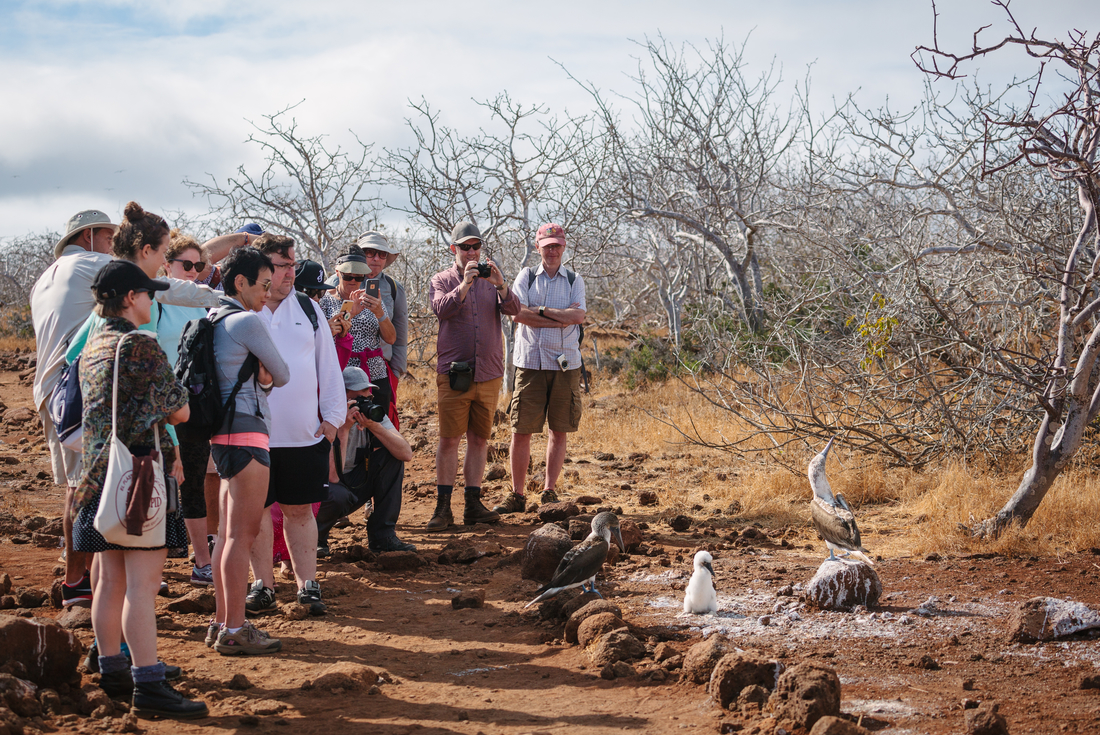 Galapagos Explorer: Central Islands (Grand Queen Beatriz)

Explore the Galapagos and its native wildlife on a sailing trip around the central islands of the archipelago. Meet the green turtles that inhabit Isla Santa Cruz, watch blue-footed boobies dance the booby two-step and marvel in awe at the unfamiliar beauty that characterises these far-flung islands. Encounter the very same creatures that sparked Darwin's imagination when he formulated his theories of evolution. There's no spot on earth that is closer to the origins of the planet, where every step feels as though it's through uncharted territory. Prepare to depart on the adventure of a lifetime and become a Galapagos Explorer.

Activities
Isla Santa Cruz – Highlands Visit (1.5 hours) – Dry Landing
Isla North Seymour – Walk (2 hours) – Dry Landing
Isla North Seymour – Snorkelling (1 hours)
Isla Mosquera – Snorkelling (1 hour)
Isla Mosquera – Beach Walk (1.5 hours) – Wet Landing
Isla Santa Cruz – Black Turtle Cove – Panga ride (1.5 hours)
Isla Santa Cruz – Cerro Dragon – Walk (1.5 hours) – Dry Landing
Isla Santa Cruz – Cerro Dragon – Snorkelling or swimming (1 hour)
Isla Santiago – Sombrero Chino – Snorkelling (1 hour)
Sombrero Chino – Walk and Panga ride (2 hours) – Wet Landing
Isla Rabida – Snorkelling (1 hour)
Isla Rabida – Walk (1.5 hours) – Wet Landing
Highlights
As you board your vessel, M.Y Grand Queen Beatriz, and follow in the footsteps of Charles Darwin, you will encounter nature at its finest.
Explore the islands from on deck, on foot and in the water, no doubt with your eyes open for your next unique sight.
This is indeed the Galapagos journey with something for everyone.
| Day | Description | View All |
| --- | --- | --- |
| Day 1 | Quito | Details |
| Day 2 | Isla Baltra - Charles Darwin Research Station | Details |
| Day 3 | Isla North Seymour - Isla Mosquera | Details |
| Day 4 | Black Turtle Cove - Cerro Dragon. | Details |
| Day 5 | Isla Rabida - Sombrero Chino | Details |
| Day 6 | Las Bachas - Isla Baltra - Quito | Details |
| Day 7 | Quito | Details |