India Real Food Adventure
Booking Dates
07/02/2023 through 12/24/2024
Travel Dates
07/02/2023 through 12/27/2024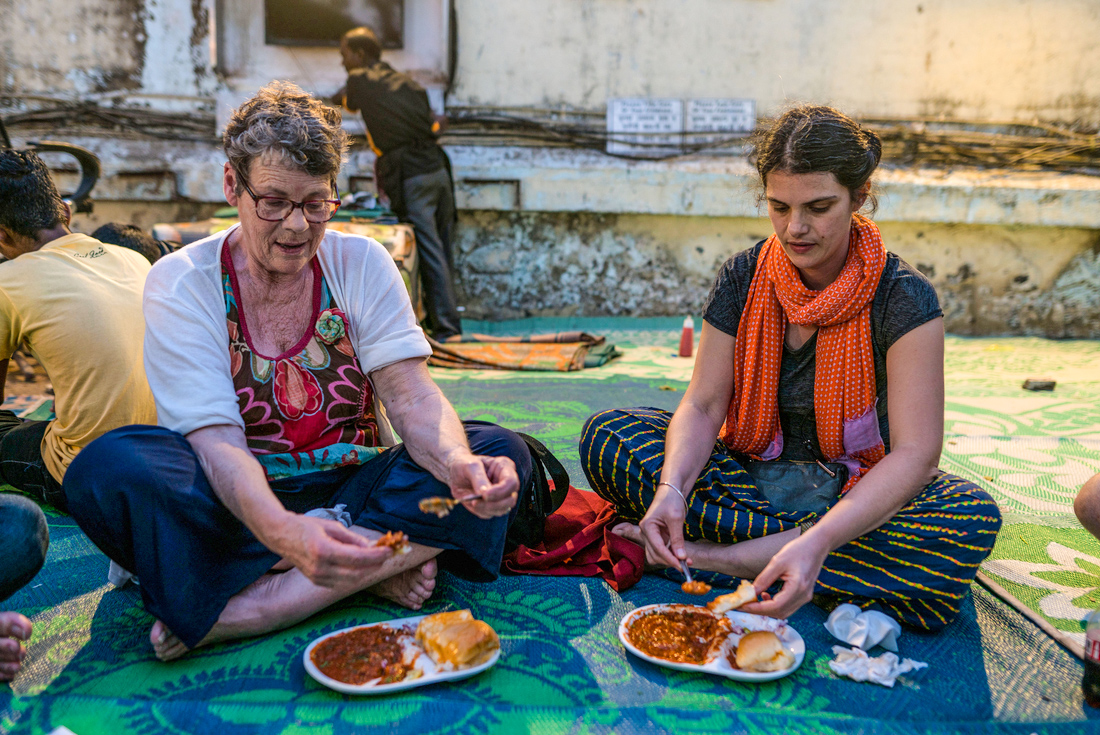 India Real Food Adventure

Dig into the sights, sounds and flavours of India on a 15-day food adventure. From Delhi to Goa via Rajasthan and Mumbai, experience everything from street food to home cooked meals, the Taj Mahal to the Amber Fort, and temples to thali.?Relax on Goa's beaches, see Jaipur's breathtaking Palace of the Wind, explore the vibrant street food scenes of Delhi and Mumbai, and spend time in rural Rajasthan living it up in a 17th-century fort. With a taste of India's vibrant markets and the chance to cook up a storm yourself, this unforgettable journey will take you to the cultural and gastronomic heart of India.?

Activities
Delhi – Welcome dinner
Delhi – Leader-led Old Delhi walking & rickshaw tour
Delhi – Street Food Breakfast
Delhi – Visit to the Jama Masjid Mosque
Delhi – Lunch at a Sikh Temple
Delhi – Spice warehouse visit
Agra – Agra Fort
Agra – Taj Mahal
Agra – Mughlai Cooking Demonstration
Jaipur – Hawa Mahal photo stop
Jaipur – Leader-led orientation walk
Jaipur – Amber Fort
Jaipur – Street Food Lunch
Jaipur – Rajasthani Cooking Class and Dinner
Bijaipur – Countryside jeep safari
Bijaipur – Rajasthani Desert Cooking Demonstration and Meal
Ranakpur – Lunch at Jain temple
Udaipur – Leader-led orientation walk
Udaipur – City Palace
Udaipur – Thali Cooking Class
Mumbai – Chowpatty Beach Street Food Crawl
Mumbai – Leader-led Heritage Walk
Goa – Cooking Class
Goa – Spice farm tour including lunch
Goa – Old Goa tour
Highlights
Get a true taste of some of India's finest culinary traditions – Mughal, Rajasthani, and the Portuguese-tinged flavours of Goa – while feasting in local restaurants, street food stalls, rural homes and cooking classes.?
Leave with authentic recipes under your belt after you take part in a plant-based cooking class in a Jaipur home, learn how to make thali in Udaipur and find out how to cook Malvani cuisine in Goa.
See the rich tapestry of India's culture and history on display, meeting chai wallahs in local markets, visiting local farming communities and spice growers, and dining in Sikh and Jain temples. ?
Bask in the ivory glow of the inspiring Taj Mahal in Agra, explore Old Delhi and Jama Masjid, and stand in awe of the Hawa Mahal and Amber Fort in Jaipur.
Grab a fork and dig in – this trip introduces you to some of India's most?iconic dishes like kachori, kulfi, chai, paratha, chaat, thali and heaps more.
| Day | Description | View All |
| --- | --- | --- |
| Day 1 | Delhi | Details |
| Day 2 | Delhi | Details |
| Day 3 | Agra | Details |
| Day 4 | Jaipur | Details |
| Day 5 | Jaipur | Details |
| Day 6 | Bijaipur | Details |
| Day 7 | Bijaipur | Details |
| Day 8 | Udaipur | Details |
| Day 9 | Udaipur | Details |
| Day 10 | Udaipur - Overnight Train | Details |
| Day 11 | Mumbai | Details |
| Day 12 | Mumbai | Details |
| Day 13 | Goa | Details |
| Day 14 | Goa | Details |
| Day 15 | Goa | Details |